about us
We are, TING Corporation, a reputed Export Management and Consulting firm with almost two decades of international experience and global outreach.
Our niche is, the supply of industrial machinery and pollution control equipment.
Our objective is to provide current and prospective clients, globally, with state of art technology from North America and European Union
TING Corporation headquartered in the U.S., with branch offices in Europe and India has established strong business alliances with major North American and European companies that develop and manufacture products for Steel, Petrochemical and Mining industries. We serve as a key representative for these companies in Asia.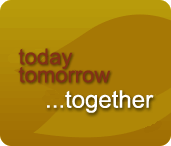 Ting Corporation
656 C North Wellwood Avenue Suite 237
Lindenhurst
New York 11757
USA
P: 631.581.5405
F: 631.581.5406
Sales@TingCorp.com