industry
TING Corporation specializes in the supply of a variety of industrial products from reputed companies located in the US and Europe for the Asian marketplace.
Metal Joining: Resistance Welding, Arc Welding, Coil Joining and Mill Processing Equipment, Induction heating. Complete custom designed metalworking systems serving a wide range of industries. The assembly division offers customized solution to manufacturers whose process involves parts handling and any size assembly or subassembly- simple or complex.
Universal Joints: High Torque capacity and long service life Universal Shaft (Cardon Shaft) for steel mills, pulp and paper mills, pumping equipment, crane systems, general machinery, railway, vehicle/transportation equipment drives.
Pumps: High-pressure slurry pumps, where installations require operating pressures up to 5500Kpa (800 psi) at temperatures up to 246 degrees Celsius. The product line embraces two-stage pumps with flow capabilities of 1900 liters per second.
Gearing: Standard & custom gear reducers, gearbox renovation and open gearing; helical, Spur, bevel, straight worm and double enveloping worm.
Hydraulics: Heavy-duty mill type and rotating cylinders, rotating distributors, AGC cylinders, Mae West block assemblies, manifolds, speed control valves, and spool operating valves. Flow Control Valves, Pressure Switches, Solenoids, etc.
Auxiliary Equipment: Screw down assemblies and parts, pinch rolls, bridle roll assemblies, interstand tables, feed tables, and runout tables.
Reels: complete tension and payoff reels, double housing stub type, mandrel heads, and spare segments.
Shears: Down and/or upcut and rotary types.
Casting/Forging: Sand casting, centrifugal casting, forging of Ferrous and non-ferrous alloys, like copper alloys, aluminum alloys. Steel castings up to 180 MT. Castings supplied are heat treated, rough or finish machined. Non-ferrous metals, manufacturing program consists of centrifugal and continuous castings up to diameter 2100 mm. Mould casting up to highest unit weight. Items include Contact clamps, Electrode holders, Tuyere, Cooling ring, Cooling Plate and element, Lance Tip assemblies, Rolls: Work Roll, Furnace Roll, etc.
Seamless pipes and hollow structures: Using specialty alloys for variety of Industr2ial applications for applications where high pressure and temperature requirements are critical.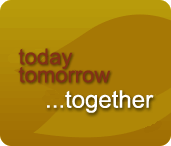 Ting Corporation
656 C North Wellwood Avenue Suite 237
Lindenhurst
New York 11757
USA
P: 631.581.5405
F: 631.581.5406
Sales@TingCorp.com