services
TING Corporation has almost two decades of providing cost effective and quality solutions to meet the diverse needs of our clients.

Procuring products in volume from our suppliers, enable us to receive significant discounts, which we in turn share with our valued clients.

Due to our local presence in the US and Europe and having secured negotiated transportation rates, we are able to cut down on logistical expenses significantly.

Projects undertaken follow a multistage process thereby ensuring our clients with timely and qualitative results without compromising on quality.

In case our clients need tailored solutions, TING Corporation can work with them to create a system which best suits their business needs.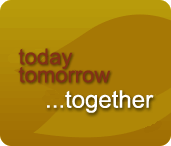 Ting Corporation
656 C North Wellwood Avenue Suite 237
Lindenhurst
New York 11757
USA
P: 631.581.5405
F: 631.581.5406
Sales@TingCorp.com